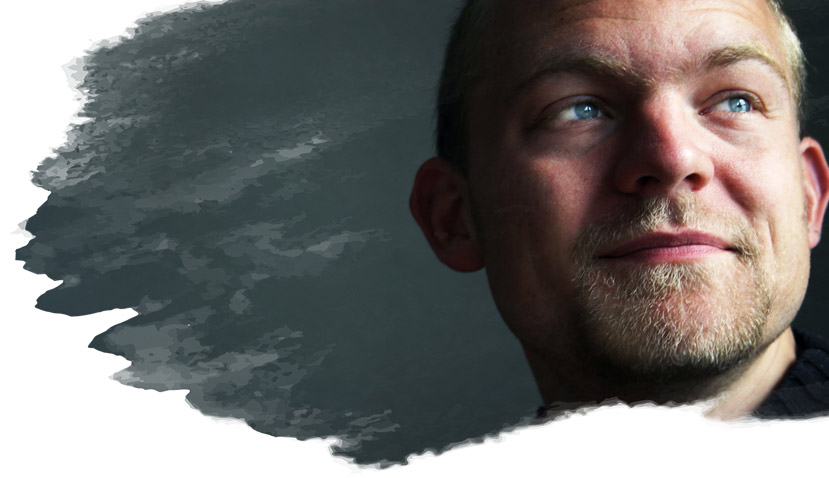 Patient satisfaction is a significant component of a healthcare organization's overall success and growth. Whether you're an independent hospital or part of a health system, improving patient experience in your organization can significantly impact ratings. There are several strategies a hospital can implement to boost patient satisfaction, so it's essential to begin with research and data to identify improvement opportunities.   
Patient Satisfaction Improvement Strategies for Health Systems: Where Should Your Health System Start? 
If you're ready to start working on improving patient satisfaction rates in your healthcare organization, collecting data is the first place to start. "The most successful organizations use data to point to what they want to improve," says Dusty Deringer, Vice President of Patient Experience at Compass One Healthcare. It's critical to use a standardized platform to collect surveys and data. However, Deringer emphasizes that simple patient satisfaction surveys aren't going to provide all of the information you need to improve.  
In other words, HCAHPS and Press Ganey surveys are helpful, but not enough. "You also want to look at the comments, complaints, and grievances of patients who have visited your hospital," continues Deringer. "Social media comments and in-depth surveys are very useful in collecting this information."  
Journey mapping is another form of research that helps health systems examine every aspect of a patient's experience, from when they enter the hospital to when they are discharged. Use journey mapping to identify the high and low points of your patients' experiences and use those insights to help focus your efforts to improve weak spots.   
What affects patient satisfaction
?
Beyond research, we recommend focusing your health system's patient satisfaction improvement strategy on these three areas can drastically affect patient satisfaction:  
1. Emergency Department  
Many patient's first impressions are formed in an ED. Getting the ED experience right is a significant step towards overall improvements in patient satisfaction.   
2. Foodservice and Support Services   
Even in a short hospital stay, patients can have several interactions with foodservice workers and support services associates like housekeepers or patient transporters. Don't leave this group out of your health system's patient satisfaction improvement strategy. 
3. Nursing Education
Nurses are asked to do a lot. Providing them with additional resources to help them tune into patient needs empowers them to do their jobs even better and is an essential step towards better patient satisfaction.  
Providing Exceptional Emergency Department Experiences 
More than half of hospitalized patients are admitted through the emergency department. "This means the ED is the primary entry point for patients and their first experience of a healthcare organization," says Sophia McCrae, the National Director of Patient Experience for Compass One Healthcare. For this reason, improving patient experience in the emergency department is critical to boosting overall patient satisfaction.
To help our health system clients who are focused on improving patient satisfaction in the emergency department, our Crothall Healthcare specialists created an emergency department concierge program. Its focus is on improving patient satisfaction, specifically for patients who are admitted through the emergency department. Whether you have a similar concierge program in your health system or not, focus on these aspects of a patient's experience in the emergency room to boost patient satisfaction in the ED:  
Recruit someone from the local community to be the face of the ED to comfort patients with a familiar face when they first arrive. 

 

Encourage ED nurses to partner with and dispatch non-clinical staff members to regularly give wait time updates to patients in the waiting room. 

 

Focus on routinely disinfecting all surfaces in the ED to ensure that patients see that the hospital is continually reinforcing safety standards and 

cleanliness

. 

 

Escort patients back to the emergency department when it's time for them to be seen. 

 

Accompany family members to the café or vending machines to get coffee or food. 

 

Encourage escorts to prioritize compassion and courtesy.

 

Provide patients and family members with 24/7 access to healthy vending options. 

 
"It's important for hospitals to understand that a patient's journey often begins in the emergency room. A disproportionate amount of patient surveys come from those who have been in the ER," says Deringer. "Understanding the impact the emergency department has on a hospital and taking steps to boost patients' experiences here can significantly improve patient satisfaction rates."  
Improving Patient Satisfaction Through Foodservice and Support Services 
Foodservice and support services are two other areas health systems should focus on to improve patient satisfaction. Many patients feel that hospital visits are distressing, or at the very least, an inconvenience. However, foodservice and support services can spark a little more joy because they do not require anything from the patient or cause additional discomfort.   
For inpatients, especially, mealtime can be a bright spot amid all the anxiety that typically accompanies a hospital stay. Hospitals can maximize the impact food can have on a patient's stay by focusing on food quality, temperature, and courtesy of the person serving the food. Additionally, there are five implications health systems should consider to boost patient satisfaction:   
Make foodservice a pleasurable experience  
Hospitals and other healthcare facilities should focus on offering the highest-quality and healthiest food options possible to their patients. Beyond focusing on food quality, temperature, and courtesy, foodservice providers should offer varied menu options to provide patients with a greater sense of control.   
Patients notice when clinical and non-clinical staff work together. In fact, how well patients feel the staff worked together as a team is one of the most reliable indicators of a high patient experience rating and patient loyalty.   
Patients are consumers at heart - meal ordering and service matters to patients  
Patients expect the ordering and delivery process to be seamless. If items are unavailable or need to be substituted because of diet restrictions, patients expect the person delivering the meal to explain why.   
Room service options tend to be the most popular, but aren't ideal for all patients  
While room service models give patients a greater sense of control, they may cause more frustration than benefits for critically ill patients or patients with cognitive disabilities. Health systems can adopt hybrid models that provide predictability and consistency for these patients, while still offering room service options for patients who can manage it.    
Special diets require special attention  
Many patients have special diets or restrictions that will impact their food ordering or delivery experience. Avoid giving these patients general menus that, for them, likely contain off-limits items. Instead, make sure there are menus for special diets to avoid the temptation and ultimate disappointment of not being able to order a preferred item.  
Patient transporters and environmental services (EVS) associates are two types of support service staff that frequently interact with patients. Do not count these groups - or other support service staff - out when considering patient satisfaction improvement strategies. These associates are frontline ambassadors of patient experience and can help patients feel welcome, safe, and cared for.  
Patient Transportation 
Patient transporters have multiple touchpoints with patients  
Patient transporters are among the first hospital staff a patient meets. After admission, they are responsible for safely moving patients around the hospital during their stay. Each time a transporter moves a patient is an opportunity to improve the patient's experience. The best patient transporters know every team member can make a difference in a patient's life.  
Optimized patient transportation has multiple benefits  
Delays in patient transportation can harm clinical staff's ability to care for patients and increase wait times. Optimized patient transportation frees hospitals up to support care delivery, increases on-time surgery starts, and improves patient's perception of service, all while helping clinical staff and increasing revenue volume.  
Environmental Services (EVS) 
Patients' perception of hospital cleanliness informs many quality and experience outcomes making EVS an important improvement target for health systems that are serious about patient satisfaction and safety.  
Perception of and reality of clean  
Data shows that patients' perception of hospital cleanliness is highly correlated with the risk of hospital-acquired infections (HAIs). In other words, patients know clean when they see it. Additionally, patient perceptions about the cleanliness of their room and the hospital overall can exert the most negative influence on a patient's likelihood to recommend a hospital's service.   
Teamwork between EVS and clinical staff goes a long way  
Similar to foodservice, EVS is another area where patients notice collaboration. Caregiver teamwork is not only a driver in patient satisfaction but also the strongest predictor of patient loyalty. Patients recognize when teamwork isn't happening. They understand an absence of coordination erodes their experience and has negative implications on safety and quality of care. 
What Can 
Nurses 
Do to 
Improve Patient Satisfaction
?
Nurses play a significant role in how a patient perceives their time in a hospital. As a primary point of communication for patients and their families, nurses have a profound impact on whether a patient has a positive or negative experience.   
"One of the most important things that nurses should understand is that patients and family members have needs that may exist outside of the patient's diagnosis," says Deringer. "It's easy to get very systemized and rigid in our healthcare approach, and unfortunately, it results in forgetting the fact that there's a human being we're taking care of. [People are] not [their] diagnosis — [they're] a person with feelings and a family who may be going through a lot of anxiety over being hospitalized."  
"Communication is key for nurses," says Deringer. For nurses, this communication doesn't just mean what's said between nurses on the same shift. Instead, nurses should be communicating with the patient's care team, physicians, and ancillary staff that are in contact with patients."  
Nurses should also communicate with patients and their families to build trust and more satisfactory experiences. "Nurses need to be doing everything they can to ensure they're explaining what's happening to the patient," says Deringer. "They should regularly ask for feedback and input from the patient and get the patient's opinion on the care they're receiving."  
Ask the patient what matters to them regarding their care and incorporate it into the care plan. 

 

Work as a team with other nurses to provide patients a unified care approach. 

 

Staff enough nurses 

at all times

, so nurses don't feel as much pressure to move quickly from one patient to the next.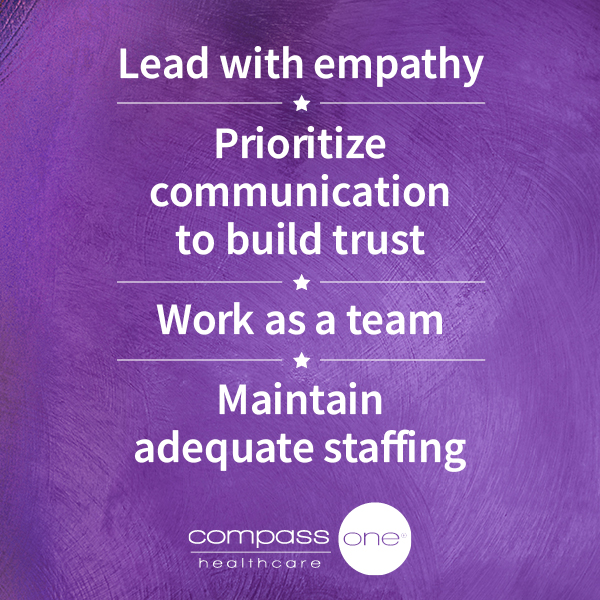 Beginning an assessment of your health system's patient satisfaction improvement strategy with research can help your organization clearly outline its patient satisfaction baseline. With that foundation, set patient satisfaction targets and focus on areas like the emergency department, food and support services, and supporting nursing staff. Be sure to implement an accountability structure that rewards individuals who contribute to improving patient satisfaction. 
A focused approach to patient satisfaction improvement can increase your healthcare organization's reach and improve patient loyalty. Let us know how it goes, and if you'd like some help along the way.