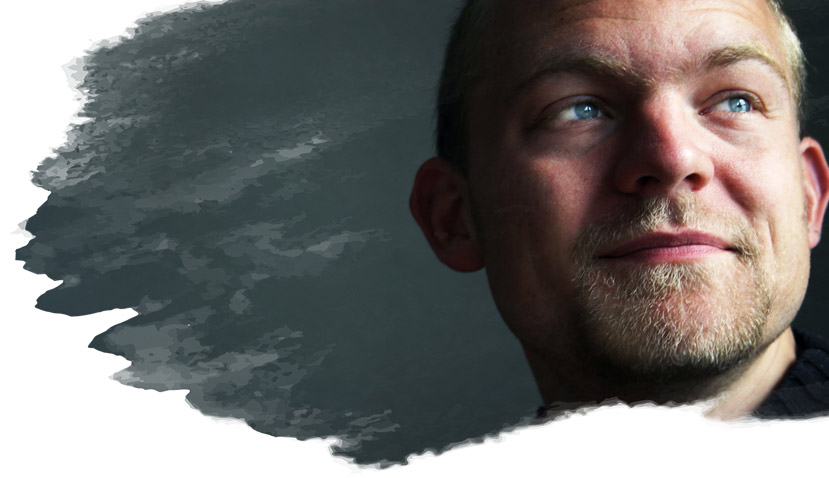 Improving Quality and Care with the National Performance Center
When a patient orders a meal from their room at Monument Health System in Rapid City, S.D., they dial a hospital phone extension that connects them to a friendly voice on the other end. The patient doesn't know they've been connected to Compass One Healthcare's National Performance Center (NPC), a unique data and customer call center in Knoxville, Tenn. Customer service representatives input patient meal orders and send them to their Morrison Healthcare teammates, who freshly prepare the meal in 45 minutes or less. 
Since its launch in 2013, the National Performance Center has helped more than 50 Compass One Healthcare partners improve several support services while also helping out their bottom lines.
How Compass One Healthcare Partners Benefit from the National Performance Center
Most of these hospitals use the NPC to support two of our services fulfilled by Crothall Healthcare, Patient Transportation (PT) and Environmental Services (EVS). Patient Transportation leverages NPC data and, in turn, improves hospitals' patient flow by moving patients safely and efficiently to and from testing areas. Environmental Services uses the NPC to expedite the room cleaning and turnover process, which improves the speed at which hospitals can safely assign a new patient their room once another is discharged. 
Only three months after adding Morrison Healthcare's foodservices to the NPC, the results are looking good. The time to answer each patient call has been reduced from 65 seconds to 25 seconds and only three percent of callers disconnected before placing their order. Surveys measuring our customer satisfaction are trending positively and we expect those to continue improving.
Compass One's NPC has proven its ability to support hospitals both operationally and financially. Growing interest among healthcare leaders in the NPC is significantly driving its growth and prompting additional investments. 
Monument Health, for instance, has bundled five different Compass One service lines and is one of the best examples of how standardizing support services can help hospitals improve service and cut costs. In addition to Patient Transport, EVS and Food and Nutrition services, we also provide Healthcare Technology Services (also called clinical engineering), and Facilities Management on off-hours to ensure our customers always have an experienced associate to help.
In early 2020, the University of Cincinnati Medical Center will begin utilizing the NPC to support foodservice to drive patient satisfaction and operational efficiency. The healthcare provider already uses the NPC for Patient Transportation, Environmental Services and Healthcare Technology Solutions as well. 
How the National Performance Center Uses Data & Analytics to Improve Performance
The NPC handled more than 4 million tasks in 2019 and we expect more in 2020. Here's a good example of how it works:
Once we receive a request to transport a patient – for example, moving a patient from surgery to the recovery room – a text with instructions is sent directly to Crothall technicians at the hospital on their hand-held devices. The electronic ordering system makes the patient transport process more efficient; it's estimated that the electronic ordering system saves about two minutes per task.
Do the math on that: in 2019 alone, that's about eight million minutes saved or 133,333 hours.
The same process is used to speed up cleaning services. Once a patient is discharged and moved from their room by the Patient Transportation team, that information is transmitted to the NPC, which lets the hospital's housekeeping team know the individual room that must be cleaned.  
But the NPC does more than just execute each task. Because we provide service 24 hours a day, seven days a week, our team collects data and understands trends in real-time. This information helps us work closely with each hospital to determine ways to improve healthcare delivery and performance.
All that data feeds real-time dashboards and drives efficiencies. Armed with this data, we can predictively staff daily shifts, maintain a high quality of care, and avoid wasting money by overstaffing. 
Because every hospital is different, specific data is collected to help solve individual needs. For example, we recently generated reports for a large Philadelphia hospital that helped it expedite patients' trips to and from the emergency room. Our data revealed the reasons these trips were being delayed, allowing hospital leaders to make changes that improved the transport time.
Specialized Healthcare Experience and the National Performance Center
To accommodate our growth, we recently doubled the NPC's office space at its headquarters in Knoxville, now occupying 8,900 square feet. The staff is growing, too. Because we never blend technical delivery of our services, more associates with a food and nutrition services background have been added to the NPC team, bringing our total staff to approximately 80 team members.
It is a must that each team member at the NPC has strong customer service skills, so everyone completes Positive Impressions training. In addition, each team member also goes through comprehensive training on the specifics of hospital operations. "Everyone knows that each request isn't just a mark on a board," says Ryan Lamb, the NPC's Senior Director. "They know what it means to work with patients and the problems that can occur if the task isn't completed on time."
NPC's management team has plenty of hospital experience to show new hires how it works. Lamb is an eight-year Compass One Healthcare veteran who worked as an Operations Manager, Assistant Director and Director At Large in U.S. hospitals before joining the NPC two years ago. His two Assistant Directors have had their fair share of hospital experience, too. Ray Murray worked as a Patient Flow Manager at Novant Health Forsyth Medical Center, and Thomas Weaver worked as a Patient Flow Manager for the University of Florida Health System. With the recent expansion into Food and Nutrition Services, the NPC management team has also grown to include former Morrison Healthcare registered dietitians and operations managers. 
With strong growth projected in 2020, the NPC will continue to leverage its investment in technology and data analytics to help improve patient service while making hospitals more efficient. It's one more way we continue to differentiate and innovate using our expertise and experience to provide value to healthcare organizations throughout the country.