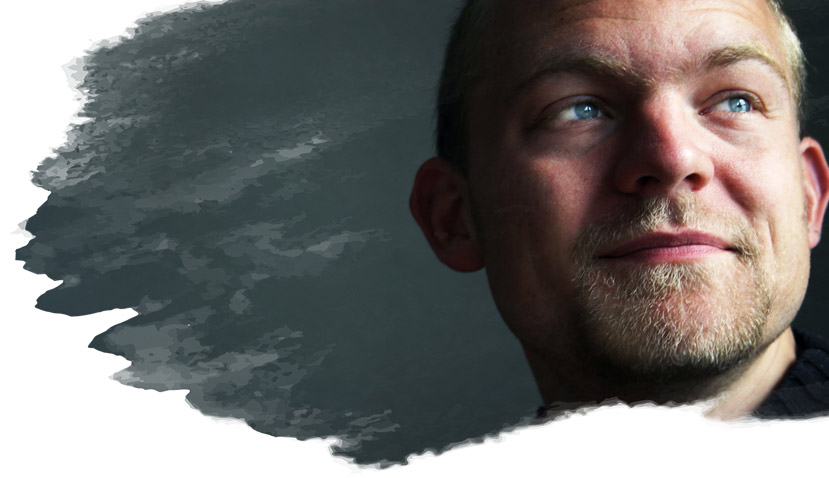 More than 50% of patients are admitted through the emergency department, which means hospitals that focus on fostering positive patient experiences in the ED can expect to see a positive ripple effect throughout the rest of the hospital. Creating a high-performing emergency department that prioritizes patient satisfaction can be a huge advantage to your hospital. In this article, we'll explore the benefits of high-performing emergency departments, what happens when emergency departments poorly perform, and nine ways you can provide an exceptional emergency department experience at your hospital. 
The Benefits of a High-Performing Emergency Department
In many ways, an emergency department's efficiency is directly linked to the patient experience. According to Modern Healthcare, when an emergency department is optimized, it allows for improved patient flow, better patient safety, and enhanced clinical quality. As a result, there are often higher patient satisfaction scores, allowing the hospital to reach its financial, clinical, and operational goals more effectively. 
Consequences of a
 Poorly Performing
 Emergency Department
Much like the many advantages that a high-performing emergency department can have for an entire hospital, a poor-performing emergency department can negatively impact an entire hospital system's operations. For example, when an emergency department has a weak patient flow, it can exacerbate a patient's medical situation and place a strain on the other departments. Beyond safety and poor patient satisfaction, one of the most notable negative outcomes of this type of situation is negatively affected revenue. 
How to Improve Patient Experience in the Emergency 
Department

Here are nine ways to optimize your emergency department and improve patient satisfaction for patients at your hospital: 
Whether you're using reviews or feedback from your associates, your first step is to find the department's pain points. Map out a patient's journey through the emergency department. Take special note of associates (clinical and non-clinical) your patients encounter at each point in their emergency department journey. Observe the patient check-in and discharge process. Are there gaps in service or areas that aren't streamlined? Begin with research and journey mapping so you can identify areas specific to your hospital's ED that need to be addressed. 
Make sure to research social media comments and reviews from patients who have visited your hospital. Review sites like Health Grades, Google My Business, Zoc Doc, and Yelp are a few starting places. These comments can supplement any survey data your hospital might already be collecting.      
Crowded emergency rooms detract from the patient experience. According to the NCBI, "crowding tends to be associated with a reduction in the quality of the care delivered and poor patient outcomes", while "shorter patient journey times are associated with improved patient satisfaction and reductions in mortality and morbidity." Optimizing patient flow is a critical part of improving the emergency department experience. Beyond clinical adjustments like rapid assessment or point of care testing, consider outsourcing patient transportation. National patient transportation providers have experience improving patient flow across many hospitals and have access to resources and data you might not be able to secure on your own. By delegating this task, you can ensure quicker, more efficient transportation for your patients, free up your clinical staff to be at their patients' bedsides, and maximize the use of testing equipment between patients. 
3. Emergency visits are unexpected, explore providing basic items to patients while they wait  
No one plans on a trip to your emergency department. When patients and their family members or friends rush to your hospital, it's likely they forgot some essential items. Depending on a variety of factors, patients could be waiting in your ED for hours. Vending machines are sometimes the only source of food available to parents and patients, and candy bars are often the last thing they need. Work with your foodservice provider to add healthy vending options to your emergency department. Additionally, consider what items you could provide patients or whoever accompanies them that might make their wait a little more comfortable.  
4. Include customer service as part of the emergency department's standards
When patients enter an emergency department, they are almost always in some sort of distress. This necessitates a focus on customer service to ensure that they feel comfortable and taken care of. How a person felt they were treated is often scrutinized as closely as the outcome of the clinical process. When you establish that customer service is valued as highly as clinical protocols, it communicates to associates that bedside manner is a vital part of the job. 
Becker's Hospital Review puts it this way: "Treating 'customer service' with similar importance to any other clinical process will help ED professionals reframe their standards and hone their skills." 
5. Create a clean, safe environment
It should come as no surprise that patients expect a high level of cleanliness and organization when they visit a healthcare facility. The level of cleanliness that your patients find in your hospital influences your reputation, impacts your brand, and even affects your employee satisfaction and retention. 
Not only does a clean emergency department and hospital make patients and their families feel more confident and comfortable, but it also ensures the safety of everyone, including clinical staff, patients, and their families. An emergency department should certainly look and clean, but the primary goal is infection prevention. By instituting an effective environmental services program, you can provide your staff and patients with an environment that is welcoming and safe. 
6. Add concierge services to free up clinical staff and boost the patient experience
 In some hospitals, wayfinding is a challenge for clinical staff. Doctors and nurses lose time to performing clinical functions because they are easy targets for patient and visitor questions. Adding concierge services to help patients and visitors get their questions answered can bring big benefits - especially to nurses - and improve the emergency department experience for patients. One Compass One Healthcare client experienced improvements in Overall Rating of ER Care, Comfort of Waiting Areas, Courtesy Shown to Family/Friends, Likelihood to Recommend, and other areas by adding a Compass One Healthcare concierge service powered by Crothall. 
Associates should be able to observe the values of leaders and emulate their attitudes. In order to create a positive, efficient, and effective emergency department, leadership must demonstrate and actively participate in the initiatives set out. Aside from setting a positive example, management should support associates in their journey to creating positive change. 
Shifting the focus to celebrating success instead of punishing failure can have a huge impact on the attitudes of your emergency department associates. Draw attention to positive patient reviews and open up an opportunity for peers to join in the celebration. This kind of positive reinforcement leads to higher morale in the workplace, which can lead to positive patient interactions down the road. When addressing patient experience in your emergency department, remember that every hospital and staff has its own unique set of needs and challenges. Ultimately, creating an environment that is as positive and encouraging as it is efficient is the key to success.