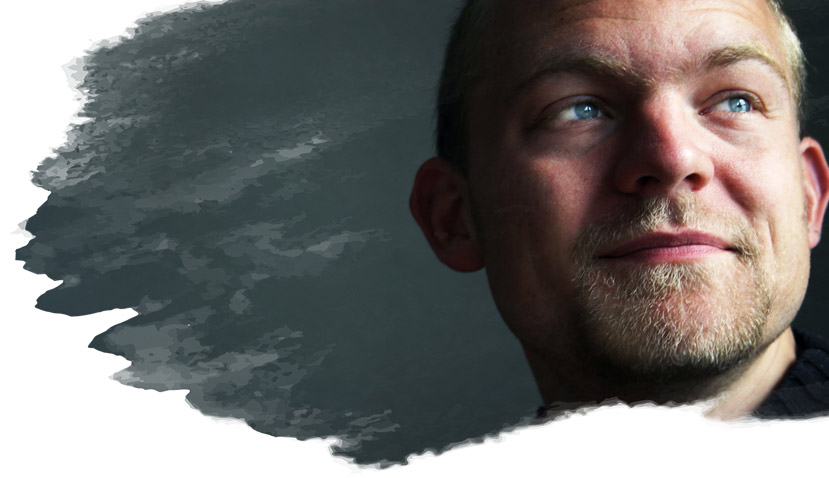 You've heard the phrase, "Like father, like son," or "Like father, like daughter." It's used lovingly to draw comparisons between (hopefully) your favorite aspects of your father or father figure that is reflected in you – could be your sense of humor or your tendency to get lost. At Compass One, the phrase takes on new meaning. This Father's Day, we're sharing the stories of three dads whose children, like them, have found themselves working in the "family business" at Compass One Healthcare.
On this day, we celebrate the fathers, father figures, and male mentors who raised us, nurtured us, and made us who we are today.
Ric Letourneau and his son, Jacob Letourneau
Ric Letourneau, Regional Director of Operations - Facilities Management, Crothall Healthcare
Jacob Letourneau, Director of Food and Nutrition Services, Morrison Healthcare
Ric began his journey with Crothall Healthcare when he was contacted by a recruiter in 2005. As soon as he finished the interview, he knew he wanted the job. "The culture was a perfect fit with my values, and I knew this is where I wanted to be," Ric remembers.
Years later, when Ric's son Jacob began his career, he quickly realized how much he enjoyed serving others and leading people and found his way to a management role in a healthcare facility.  He looked to his father for guidance in those early days, as he helped him navigate the challenges of being new to a leadership role. Jacob had witnessed and admired how much Crothall invested in his father's development and career over the years. So, when Jacob was ready for a new challenge, Compass One Healthcare was at the top of his list.  "I was drawn to Morrison because I also have a background in food. I felt connected to the company values and excited by the employee engagement programs, which is something I have always been passionate about," said Jacob. He interviewed and landed the job!
Ric reminisced and said, "It's been very rewarding to work at the same company as my son. I have been able to witness him become the person, man, father, and manager he is today. I see a level of commitment and passion from him that gives me great pride both as his colleague, but especially as his father."
Like father, like son; Jacob shared, "I am so proud to call him my father. He helped make me the man, husband, and father I am today. He's the best dad and grandfather to my three children, and I am so grateful to have him in my life. Happy Father's Day to all of the Fathers!"
-------------------------------
Greg Cordova and his son, Carl Cordova
Greg Cordova, Corporate Executive Chef, Morrison Healthcare
Carl Cordova, Retail Technology Specialist, Morrison Healthcare
Day-to-day life at Morrison Healthcare looks very different for the father-son duo, Greg and Carl Cordova. Greg, a Corporate Executive Chef, spends his days surrounded by food, while his son Carl is more focused on the technology that puts it into the hands of our customers.
Greg started his career with Morrison Healthcare's sister sector, Morrison Living in 2009. Coming from the hotel and restaurant world, contract foodservice was a totally different side to food than he was used to, but as he put it, "a kitchen is a kitchen and food is food." It wasn't long after that Greg made the move to the Morrison Healthcare team where he says his favorite aspect is having the resources and capabilities of a large company, but the warmth and compassion of a small one. "Morrison supports their people and celebrates our accomplishments," said Greg.
After seeing his dad's passion for his company and career firsthand, Carl became interested in pursuing a career with Morrison Healthcare. In 2017, Carl began working for Morrison Healthcare, beginning in the Manager-in-Training (MIT) program, working his way up to Retail Technology Manager, which is the position he holds today. Carl said, "I contribute most of my success to all of my coworkers and mentors along the way. I have always had the mentorship needed to grow and continue to be successful." 
In true proud father fashion, Greg summarizes the experience of working alongside his son, "It's my pride to see my son grow and develop with his career and sharing this with my wife. While I am not directly related to his accomplishments, I see and hear all the good he is doing, and as a father, I always want to help Carl overcome any obstacles, so working at the same company, I can still do that, as I have since he was born."
-------------------------------
Tom Racobaldo and his daughter, Christine Racobaldo
Tom Racobaldo, CEO - Environmental Services, Patient Transportation, and Facilities Management, Crothall Healthcare
Christine Racobaldo, Senior Business Insights Data Analyst, Crothall Healthcare
For so many of us growing up, it was truly a mystery what our parents did at work all day. If we were paying really close attention, we might be able to tell you what general field they were in, but that was probably it. Albeit later in life, Christine has been able to pull back the curtain on their dad's professional life.
Tom, Christine's father, joined Crothall Healthcare in 1993 when the company, at that time, was small, privately owned, and only provided environmental services and linen management services. The opportunity to build something from the ground up is what drew Tom to Crothall; he reflects, "While there have been many long days, an abundance of days on the road, I have not regretted it for one minute! I have a real sense of pride working for Crothall."
That pride has grown two-fold since two of his children joined the Crothall family. Tom's daughter Christine got her start at Crothall as a Patient Experience Manager, but admits she was hesitant at first, "I wasn't sure I ever wanted to work for the same company as my family, but, I decided to learn more about it, wound up applying, got the job, and haven't looked back."
She spent 12 years holding various positions within Compass One Healthcare, learning a lot, and worked her way up to her current role of Senior Business Insights Data Analyst.
Tom is beyond proud of Christine and her work ethic, talent, and dedication to the company, they have those things in common. Tom said, "Although we try not to do it too often, we occasionally talk 'shop' when we are together. Given she has worked successfully in operations, patient experience, and now analytics, she has a wide and deep understanding of our business. She bounces ideas off me, and I do the same. It's nice to have a connection here. Also, we have a similar, no-nonsense approach to business. It's good to see that style of management that I gifted to her is working!"
Like father, like daughter. Christine continues to learn from her dad each day, "I am able to see an aspect of my father's life I would never be able to see otherwise, and it's been pretty special. To see him in action and understand his thinking, decision-making, and witness his kindness and leadership has been so inspiring. I always knew what a wonderful all-around exceptional person he was within our family and in his personal relationships but to also hear of others expressing the same and to observe his professional successes firsthand has been awesome."
Tom closed by saying, "I'd like to give a shoutout to all fathers! I have been blessed with a wonderful, caring wife, four great children who have amazing spouses, and seven beautiful grandchildren. Every one of them is special in their own way. I could not ask for more. And I hope each father who reads this will have the same sense of pride that I do when reflecting on their families."