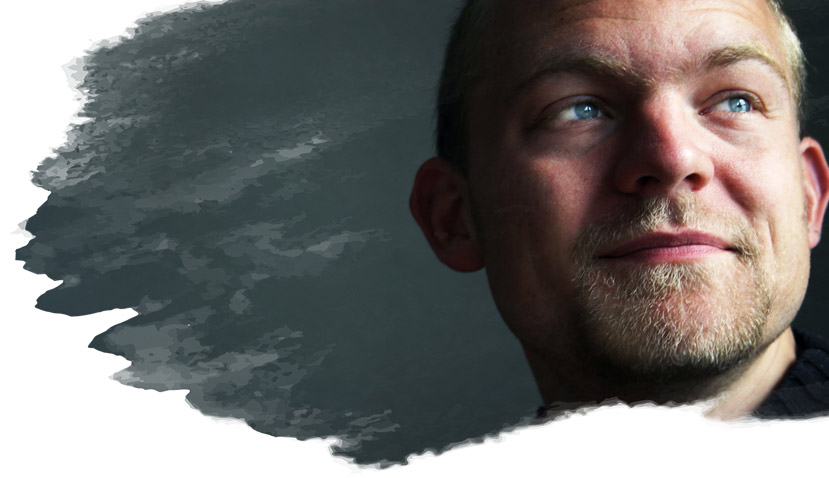 Cost Reduction Strategies for Health Systems 
Hospitals and healthcare systems are focused on managing their costs. More than just cutting, healthcare leaders are trying to find financial predictability in an industry that is anything but predictable.
Moreover, the balance between cost and delivering positive patient experiences is fragile. Cost reduction strategies must prioritize the health of patients while examining opportunities to cut costs.
Healthcare systems that take control over operating expenses have a greater chance of success over others who don't. While looking at a P&L statement may be one of the most popular (and easily accessible) sources to identify cost reduction strategies in healthcare, leaders should be cautious. According to Harvard Business Review, simply reducing spend in areas like staff, equipment, and supplies can hinder a hospital's ability to deliver an excellent patient experience.
Strategic Cost Reduction: What cost reduction strategies can healthcare executives explore to reduce cost without sacrificing patient satisfaction?
Various healthcare cost reduction strategies can be employed to reduce costs while keeping patients satisfied and maintaining patient outcomes. Here are four strategies to reduce healthcare costs that can provide a roadmap for examining your organization's spending.
How to Reduce Costs in Healthcare
1. Standardize and bundle contracts as part of your health system's cost reduction strategy.
Standardization is a huge opportunity for organizations focused on cost reduction in healthcare. Market consolidation is continuing at a rapid pace strengthening the argument for standardization of services. According to Hospitals and Health Networks, health system leaders should outsource specialties like IT, HR, foodservice, labs and pharmacies as part of their cost reduction strategy to reduce overhead and free-up hospital dollars for re-investment in technology, clinicians and other critical functions.
Having too many vendors and protocols, however, can be a big waste of money. Not to mention, variability can also undermine quality and negatively impact patient satisfaction. Standardizing services through a single partner leads to lower overall costs and increased patient satisfaction. Look for a partner who can align culturally and operationally. A single partner also makes it easier administratively provided a strong governance model is established.
Here are a few areas where hospitals commonly save through standardization and bundling:
Clinical Engineering
Hospitals often have several contracts with original equipment manufacturers (OEMs) and maintenance vendors on any piece of equipment used to diagnose, treat and monitor patients. Make sure to take a look at your hospital's clinical engineering contracts when you begin exploring cost reduction strategies. Reducing these contracts into a single contract with one clinical engineering provider can save thousands, if not millions.
Foodservice
As your hospital or health system forms its cost reduction strategy, look at the big picture. Expand your plan to include areas not directly related to treating patients, such as foodservice.
Food is deeply personal. Some healthcare leaders worry that outsourcing will limit menu creativity, drive higher costs, and ultimately results in a loss of control over operations. The reality is just the opposite. Leading-edge food companies make enormous investments in technology, menu, and program development and production systems, all designed to optimize your financial resources and deliver customized solutions while reducing costs in healthcare. 
The ability to leverage demographic data, develop psychographic profiles of individual communities to create unique programs is a huge benefit. Foodservice standardization occurs in the production of the actual meal itself. It results from adherence to menu costs, recipes, and reduction of waste. And control is increased through the provider's contract, which outlines clear financial and quality KPIs. You know precisely how they should be operating and what to expect in terms of results. Typical outsourcing in this category results in 11% savings across the system, which is why it needs to be a part of your hospital's cost reduction strategy.
Environmental Services (EVS)
When you consider that about 1 in every 31 patients in the United States has at least one healthcare-associated infection (HAI), environmental services isn't something healthcare leaders can (or should) take lightly. So at first glance, high-quality environmental services and cost reduction in healthcare might seem mutually exclusive.
But health systems that opt to standardize environmental services can reduce the risk of HAIs and enjoy savings of around 5%. The results are in rigorous and repeatable processes that ensure the perception and reality of clean, all while providing an opportunity to reduce hospital operating costs.
2. Take a look at patient flow. Are patients are moving efficiently through your hospital?
Taking a closer look at your hospital's patient flow can illuminate another area of strategic cost reduction. Standardizing how patients move around in your hospital is a great way to reduce costs and improve the quality of care. Some hospitals hire specialized patient transporters to help move this process along and reduce bottlenecks. By optimizing patient flow, the hospital will decrease delays and wait times, preserve dedicated staff resources, and ensure the maximum occupancy for each bed.
3. Take a closer look at healthcare staff – and we don't mean layoffs.
Cost reduction in healthcare often involves a deep look at staff. However, taking a closer look at staffing as a means of reducing costs doesn't necessarily mean layoffs. And since hospitals are already facing a nursing shortage, layoffs might not even be a realistic option. Instead, other elements like training, minimizing overtime, associate retention, and recognition programs are essential to consider in a cost-cutting strategy. Train & Develop
Few would argue against the importance of training and developing staff, and its connection to an organization's health. However, some might be surprised to learn that 40% of employees who don't receive proper job training and development will leave within the first year. Therefore, extra training and development opportunities are also incentives for associates to stay and as a result, can contribute to more significant long-term cost reduction.
In a recent national survey, 70% of the respondents stated that additional support in the format of training and development gave them confidence in their employers and helped them stay in their position. For Millennials, that number is even higher – 87%.
Retain
One cost reduction strategy that health systems can borrow from other industries is a focus on decreasing turnover and retaining associates. Using resources to continuously hire new staff is expensive and time-consuming. Employee satisfaction and providing a positive work environment is one fundamental way to help combat turnover that also helps reduce costs.
Make sure the healthcare staff is getting the proper amount of break time or time off between shifts. Monitoring things like overtime can help to prevent burnout from employees as well. Consider taking an engagement survey to get a sense of where your hospital can make the employee experience better. Start working towards them, and save in the long run as you retain your people.
Recognize
Strategies to reduce healthcare costs should go beyond cutting back on spending. Publicly recognizing and expressing gratitude for your hospital's teams and associates is another way to reduce costs and improve retention. Consistently celebrating associates for great work has a measurable impact on associate engagement and retention.
At Compass One Healthcare, for example, hourly associates who received a GEM award (our company's recognition program for hourly associates) were more than 20% more likely to be employed at the end of a 38-month period. Receiving a GEM award was also determined to be a better indicator of employee retention than variables such as age or hourly pay rate.
To improve retention throughout a healthcare system, and cultivate a sense belonging to a larger entity, consider a national recognition program that awards local hospitals in your system who are meeting business objectives.
Optimize Scheduling & Staffing
Many hospitals can reduce business costs by evaluating the required staff on call at any given time. Looking at trends within a particular hospital can help leaders determine and plan the best staffing strategy. Examine trends in your hospital's data. Are there seasons or circumstances that indicate the patient census is likely to increase or decrease? If so, plan accordingly. This cost reduction strategy may take time and require the help of a third-party vendor but could save quite a bit of money in the long run.
4. See if your hospital is underdiagnosing malnutrition
Hospital readmissions are harmful to patient outcomes and a hospital's bottom line. Annually, preventable readmissions cost hospitals billions. A key driver of readmission, if left untreated, is malnutrition. Over 50% of hospitalized patients are malnourished when they arrive at the hospital. Unfortunately, the overwhelming majority of malnourished patients are not correctly coded for malnutrition, yet many of them could improve reimbursements for the hospital. Malnutrition coding might not come up in financial conversations between hospital leaders, but it should. Make sure your health system isn't underdiagnosing malnutrition; if it is, you might unknowingly be working against your hospital's cost reduction strategy and missing an opportunity to generate additional funds.
Cost reduction strategies that streamline processes while maintaining high-quality patient care are difficult to achieve but not impossible. As you build your health system's cost reduction strategy, review current contracts and evaluate which services can be outsourced, such as foodservice, clinical engineering, and environmental services. Explore ways to enhance your staff's working experience through training and recognition programs. Help cultivate an environment that people that encourages people to stay. Lastly, review key areas like patient flow and malnutrition coding to ensure your hospital is maximizing throughput and minimizing avoidable readmissions.