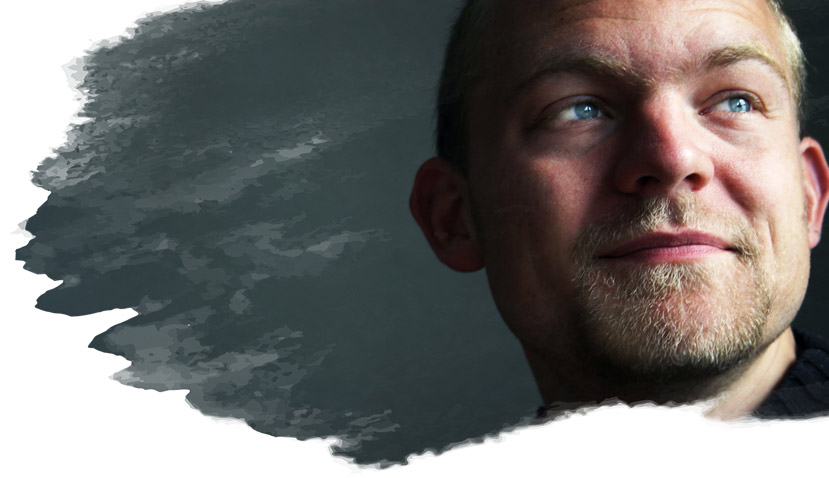 Compass One Leaders Host Virtual New York Event to Fight Heart Disease and Stroke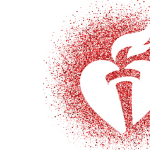 This event is usually a black-tie affair with a band, dancing and a fundraising auction at an upscale New York hotel ballroom. Guests will bid on items ranging from a Fiji vacation to dinner with one of the New York Yankees, all to raise money to fight heart disease and strokes as part of the American Heart Association's annual "Heart & Stroke Ball."
Still reeling from the devastation of COVID-19, this year's event was re-imagined. Led by its two co-chairs, Morrison Regional Vice President Howard Weinstein and Chris Hariegel, Crothall's Vice President of Operations Engineering, the organization opted for a one-hour Zoom event on June 4th.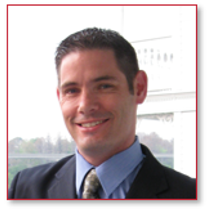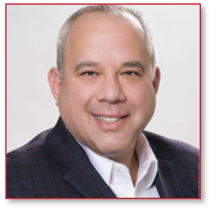 From left: Chris Hariegel, Crothall Vice President of Operations Engineering and Howard Weinstein, Morrison Regional Vice President
Re-named the "Heart Ball at Home," the virtual event far exceeded their $50,000 goal, instead raising $65,000. And when all forms of fundraising were included, the organization raised more than $800,000.
"This is usually a special event held in Manhattan with more than 350 people," Howard said. "And the auction generates a lot of excitement. Typically, people make a night of it. They still did, but this time, it was a night on their iPhones."
As co-chairs, Howard and Chris had spent months planning the event. Both men are part of the AHA's Executive Leadership team, which helps drive the group's fundraising efforts and recruits other New York leaders to the organization.
With Howard and Chris hosting guests from their home offices, approximately $65,000 raised during the virtual event occurred in only 45 minutes.
Approximately 200 attendees on the Zoom meeting were asked to text their donations using a link and a credit card. As the donations came in, a virtual thermometer recorded the contributions. Several Compass One Healthcare leaders and associates attended the event and made donations.
"We're both proud of Compass One's leadership in the organization and the tremendous amount of support the event received," said Hariegel. "We have been partners with Mount Sinai for many years and will continue to help them raise funds for their mission."
After New York became the COVID-19 epicenter this spring, the Crothall Facilities Management team became an integral part of Mount Sinai's mission to save lives by building new facilities to care for these patients, both within the hospital and in New York's Central Park.
It led to the conversion of hundreds of patient rooms to treat COVID-19 patients.  And when it became clear more rooms were needed, Chris's team assisted with the opening of the Samaritan's Purse Emergency Field Hospital in Central Park, and Howard's team fed these patients, where there were 14 tents and a 68-bed respiratory care unit.
The event also honored two prominent Mount Sinai physicians. Dr. Valentin Fuster, Physician-in-Chief of The Mount Sinai Hospital, received the Heart of Gold Award. The tribute to Dr. Fuster had special meaning for Howard.
"There's a history of heart disease in my family, so helping the organization is a personal cause for me," Howard says. "Each year, we honor the work of a prominent New York physician, and I was proud to help honor Dr. Valentin Fuster, who is my mother's cardiologist."
The AHA will be honoring Dr. Fuster, Physician-in-Chief of The Mount Sinai Hospital as well as Dr. David Reich, President & Chief Operating Officer of The Mount Sinai Hospital on June 9th, 2021.
The evening also included a heart-wrenching presentation by Tabitha Ellis, a heart disease, stroke and COVID-19 survivor, who is also an AHA volunteer. Approximately 40 percent of hospitalized COVID-19 patients have suffered heart or stroke disease.
"This community has truly inspired me more than ever to share my story and continue to fight for longer, healthier lives in all five boroughs of New York City," she told the online audience. "As a survivor and advocate, I cannot thank you enough. Your generosity and kindness will help the entire New York City community with research, education, treatment, and management. None of this would be possible without you.