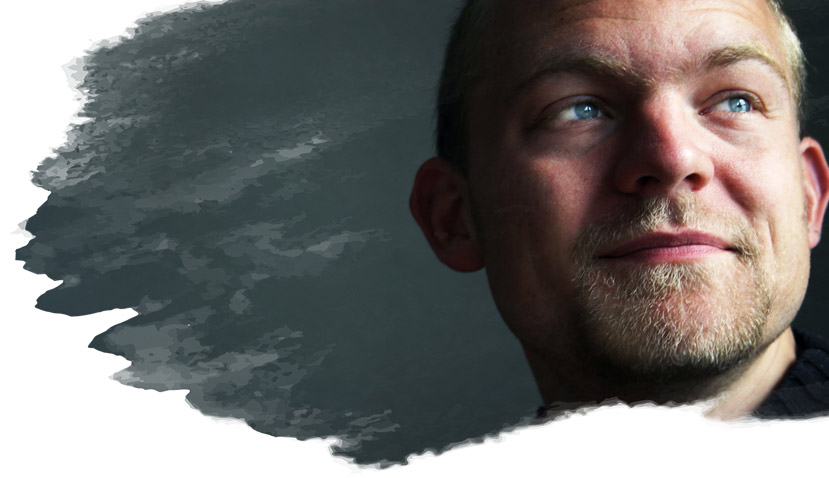 Compass One Healthcare "Socktober" Campaign Donates 138,383 Socks to Local Charities
Equilla Sanders decided that "Socktober" was a cause she could get behind.  Using some of her own money, she, her family, and friends donated more than 200 pairs of socks to help homeless people in Tuscaloosa, Alabama, home of DCH Regional Medical Center where she works as a patient services coordinator. Through her efforts and others there, the Morrison team surpassed their goal of 300 pairs of socks in just three days and ended up collecting more than 1,300 pairs of socks.
Last month's event was the first time Compass One Healthcare participated in Socktober.Shelters across the nation go through socks quickly, making them one of the most sought-after items by men, women, and children who utilize their facilities.  The catalyst for the 2021 sock drive was a result of the success of last year's events spearheaded by Crothall Healthcare's Environmental Services (EVS) team at Cincinnati Children's and Morrison Healthcare's Southern Division by collectively donating over 60,000 pairs.
  
This year, as a result of efforts by Equilla and thousands of other Compass Healthcare associates, the company collected more than 138,000 pairs of socks nationwide in October.  The beneficiaries will be nonprofit organizations in dozens of communities nationwide served by Morrison and Crothall.
"Equilla was very passionate about collecting and donating socks to help homeless people in our city," said Steven Johnigan, assistant director of patient services at DCH. "She knew it was for a good cause and mentioned how much she appreciated our company taking on this campaign. She believes it's how Morrison shows we help people in our community who need help the most."
Morrison and Crothall associates at each hospital that participated in the sock drive set their own goals and promoted it regularly through posters, banners, stickers, and decorative collection boxes.
"Managers encouraged participation in their daily huddles and we had a huge television screen in our kitchen and would update it 2-3 times each day," Johnigan said. "If someone brought in 100 pairs of socks, people would see it and be encouraged to bring in more."
Other teams throughout the company were just as passionate in their efforts.  At AdventHealth in Orlando, where Crothall has 18 managers and 320 hourly associates, Training Manager Jacqueline Barnes promoted the sock drive through emails within the EVS department. Her leadership resulted in collecting 920 pairs of socks, much higher than the original goal of 700 pairs. The socks have been donated to two Orlando nonprofits, Christian Services and One Heart for Women and Children.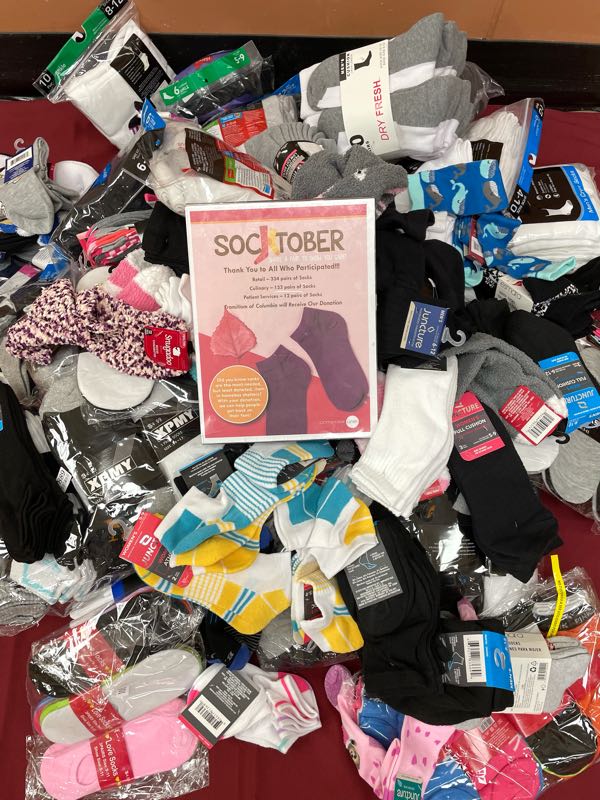 "Jackie really took the reins to make this drive a success," says Chris Bruno, Crothall's Director of EVS Operations at AdventHealth in Orlando. "She worked with our client to find out which local charities needed the most help. Then, she rallied the team to ensure we met and exceeded our goal."
Teaming up with hospital clients was prevalent around the country. At Suburban Hospital in Germantown, Maryland, Crothall's EVS team led by Jonathan Verbus, more than doubled its goal by collecting 1,200 pairs of socks. The socks were donated to Stepping Stones Shelter in Rockville, Md., which provides temporary shelter to families with children, and Bethesda Cares, which meets homeless individuals where they are on the streets. 
To show the hospital's appreciation, Suburban Hospital President Jessica Melton congratulated all hospital employees for their efforts, including Crothall employees. In part, her letter read:
"Every day, I am so proud to work at Suburban Hospital with such a dedicated and compassionate team. In addition to caring for our patients, you volunteer your time and resources to help those in need in our community."
Who knew the power a pair of socks could hold? It can change the day of someone in need as well as bring our teams closer together.  We are beyond proud of everyone at Compass One Healthcare that has come together to support the communities that we serve.  
Are you inspired to keep on giving? Here are 5 ways to continue giving back:
If you live in a well-populated city, keep a few hats, gloves, or packs of new socks in your car to give to someone in need.
Collect cans and other non-perishable items to donate to food pantries.
Collect and donate toiletries for the homeless in your community.
Volunteer at a local Food Bank or Soup Kitchen.
Participate in a Community Cleanup.