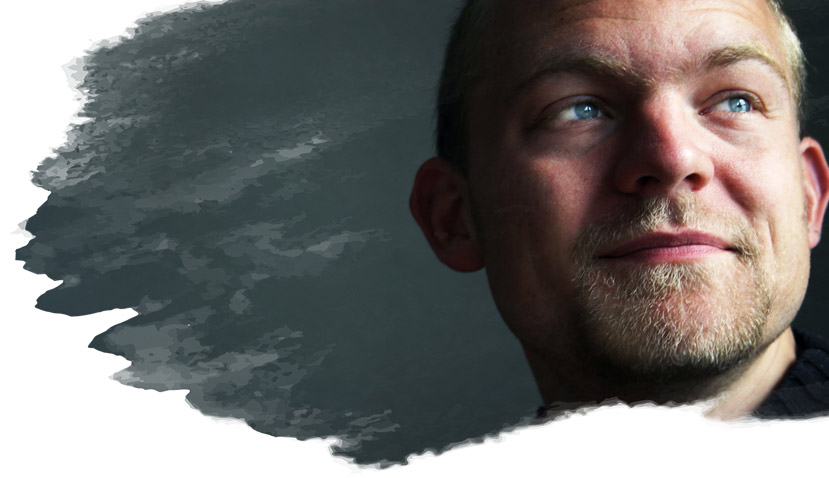 Socktober is turning into a signature event for Compass One Healthcare to showcase our generosity and commitment to our communities each October. Being our second year participating as a company, we donated over 158,000 pairs of new socks, far surpassing last year's total of over 140,000 pairs.
Shelters across the nation have a large need for socks; they are the most sought-after items by men, women, and children who utilize their facilities, yet the least donated.
Our Socktober event has grown from a grass-roots effort into a companywide event in just three years. The catalyst was the success of 2020's events spearheaded by Crothall Healthcare's Environmental Services (EVS) team at Cincinnati Children's and Morrison Healthcare's Southern Division. Now, this event is uniting all of us to share in one cause that benefits so many who need our help.
We could not have been prouder of our associates for their participation and kindness to give back to those less fortunate. Below, we feature stories from five associates who tell us the reasons Socktober means so much to them – a chance to give back to others, to make a difference in other people's lives. Join me in celebrating their efforts and congratulations to everyone for bringing out the best of Compass One Healthcare!
Gilbert Evans, Director, Morrison Healthcare
As a teenager, I was homeless and desperate for a job. I didn't have a clean dress shirt or new socks, but when I landed a job interview, a friend and I switched clothes so I'd have something to wear. He was six inches taller than me, so I had to cuff the pants and his shirt was too large. I was quite a sight. But I got the job as a dishwasher in a Mexican restaurant making $2.30 an hour.
That job helped turn my life around. I was soon working different jobs in the restaurant and after a few years, was promoted to manage every kitchen in the chain. I eventually became a chef and a manager running the restaurants.
I've been with Compass Group for several years. When I reflect on my life, I'm here all because one person helped me when I was desperate. That's why Socktober is so important. New clothes gave me hope. It made me feel better about myself.
To this day, I think about helping those in need. My wife and I recycle all of our clothes. We take them to shelters. I give old business suits to organizations that help people who are going on job interviews. For Socktober, I donated 20 pairs of socks for people at the Northwest Psychiatric Hospital in Toledo, Ohio, near my home. It may sound crazy, but it's important to know that even one pair of socks may change someone's life.
Vanessa A. Baldwin, Patient Services Manager, Norton Healthcare in Louisville, KY.
I believe in helping the people in need in our community. We are all proud of helping patients and guests every day by serving them healthy, nutritious food, but Socktober provides us with a perfect opportunity to help those who need help the most.
This year, we collected over 500 pairs of socks from all of Morrison's Food and Nutrition Services associates at Norton. My 10-year-old son and I donated 50 pairs of socks. He plays soccer and he asked his teammates to give a pair of socks for the cause. It's a wonderful way to instill a sense of community in a child, and I'm very proud of him.
Working closely with Operations Manager, Amy Raggard and Retail Manager, Caleb Mercer, we were able to promote Socktober through the hospital and generate enthusiasm for the cause.
We placed collection bins at two Norton Hospital buildings in Louisville. The collection bins were easy to spot in the cafés and there were flyers near the cash registers and the cashiers are telling people all about it. We talked to the nurses about it and placed information on the hospital's website. By spreading the word, we inspired a lot of people to give.
Zachary Ranes, Human Resources Manager, Crothall Healthcare, Mount Sinai Health System  in New York
Managers for all Compass One services lines based at Mount Sinai Hospitals in New York participated in Socktober. This included Engineering, Patient Transportation, Food & Nutrition, and Environmental Services (EVS). We have seven locations here, so we placed collection boxes in the cafés as well as dedicated boxes in high traffic areas.
We consistently promoted Socktober by educating all managers about the program. With managers promoting Socktober in their daily huddles, signage, and flyers - many people really got into it, wearing odd socks, funny socks. 
By setting up a friendly competition between the service lines, we far surpassed our original goal of 500 pairs of socks, collecting 1,758 pairs. Making Socktober a Compass One initiative, helped all our associates come together and build camaraderie under one umbrella.
The campaign created a spirited competition among our teams, uniting us under a common cause. Socktober generated many "feel good" moments during meetings, client calls, and speaking with frontline associates. Having some fun while knowing we are helping others made this event unique and enjoyable.
Jennifer Bryant, System Director, Morrison Healthcare at Atrium Health Union, Monroe, NC.
We work with Atrium Health on several events to help those in our community. But Socktober is one where people from Compass and the hospital combine our efforts to truly shine.
Atrium holds its Breast Cancer Awareness promotion in October and its associates all wear pink, "Atrium Proud" T-shirts. Our team typically isn't allowed to wear these T-shirts. But this year we struck a deal… every associate who donated six pairs of socks received permission to proudly wear the Atrium T-shirt at work.
Not only did several associates donate six pairs of socks, but many went beyond that number.  Jason Sutton, our Patient Services Manager, went shopping one weekend and came back with 36 pairs of socks. I pitched in with 20 pairs and several others contributed multiple pairs of socks.
Because of our close relationship, many Atrium Health managers were inspired to participate.  Holli Breeden, Atrium's operations manager, donated 40 pairs of socks. We work closely with Holli on many of the hospital's community events, including donating hundreds of meals to children who need food when schools are on vacation. By helping the hospital be successful in the community, they are there for us, too.
Heather Herzog, Senior Human Resources Generalist, Crothall Healthcare at Lehigh Valley Health Network, Allentown, PA.
It's easy for me to identify with helping clothe people in need. It's because my son and I were close to becoming homeless before I got my job at Crothall.
Back in 2007, I went through my savings and was two weeks away from running out of money. I moved to Pennsylvania and stayed at home to raise my son, but soon realized I needed to go back to work. Despite having college degrees in hotel and restaurant management and human resources, as well as several years of work experience, many employers didn't want to hire someone who had been out of the workforce for some time.
But Crothall took a chance and hired me. I remember being so excited, and I'm so grateful to this day, that I've had a bond with this company ever since. I was hired in February and I'll never forget the previous Christmas. I was only able to give my son some presents with the help of community groups and clothing from The Salvation Army. Crothall and the Salvation Army literally saved me.
To show my appreciation, I bought as many socks as $200 would buy. I ordered through Amazon and went to local stores, then divided them up among our eight hospitals. Of course, I'm only one of many people who has made generous donations. For example, Peg Irizarry, one of our housekeepers, brought in more than 100 pairs of socks for the cause.
The wonderful impact of Socktober is that it makes you want to help people even more. When I drive home from work every night, there are two homeless men in the same location on Cedar Crest Boulevard in Allentown. They never ask for money and they are always kind. But they need help, so a group of us at Crothall are going to buy them socks, thermal underwear and other clothes so they will be safe during the winter.
For me, Socktober means paying it forward to others in our communities. As long as I work here, it will always be special.